10 Internet Marketing Forums To Make Money Online
Reading and participating in Internet marketing forums is a great way to learn how to make money online.
As you might have read in my previous article blogging forums, participating in forums is a great way to get started making money online.
Internet marketing forums are the best means to get questions answered and become known within the internet marketing community. I don't suggest that you participate in all of these forums, but instead pick one or two and become a valuable member.
The real power of forums is to become well known within the forums' community. You want to establish yourself as a valued member of the community and an authority blogger.  However, with these forums you can also just lurk around and learn a lot about Internet marketing.
Here are my favorite Internet marketing forums:
The Warrior Forum is a very friendly forum for Internet marketing and learning how to make money online. Many of these forums are rough places. Not for the sensitive types. However, I have never experienced this on The Warrior Forum. The people here are very willing to help beginners learn how to make money online.
Digital Point Forums are very active Internet marketing forums. Digital Point is a hub for people making money (or hoping to make money) on the Internet. I encourage you to check out all of the forums at Digital Point. The amount of information on these forums is absolutely amazing.  This might be the most active Internet marketing forum.
3. The V7 Web Development Community:
The V7 Web Development Community focuses on Internet marketing, web design and blogging. V7 is a well established community with lots of traffic.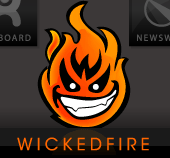 WickedFire does not have as much traffic as the Internet marketing forums listed above, but I really like the community. But be aware, the community is tough, but fair.
5. Thirty Day Challenge Forums:
This forum is focused on Ed Dale's Thirty Day Challenge. This is a great Internet marketing program for people who are new to Internet marketing. You can find out more about the Thirty Day Challenge by reading my 30 Day Challenge Action List.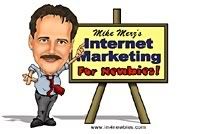 This is a great forum for people who are new to Internet marketing. This community is great for people who are absolutely new to this business. Newbies are always welcome.
This forum goes a little beyond Internet marketing and making money online. Netbusinesstalk.com also provides forums for general business discussions.
8. High Rankings Search Engine Optimization Forum:
The High Rankings Search Engine Optimization Forum does not focus on Internet marketing, but it does cover a topic very important to Internet marketing, search engine optimization. This is an excellent forum for SEO advice.
9. The New Bloggers Message Board:
As you can tell by the title, this message board focuses on blogging. This is Garry Conn's forum. While it is brand new, I know that it will be a great forum to make money blogging.  Garry Conn is an Internet marketer that focuses on using blogs to make money online.  In addition to checking out his forum, check out his great blog.
These forums are dedicated to achieving success with the affiliate program publisher Clickbank. If you want to make money online with affiliate programs this is a great forum.
If you know of other great Internet marketing forums, please tell us about them in the comments.